Malia
Holidays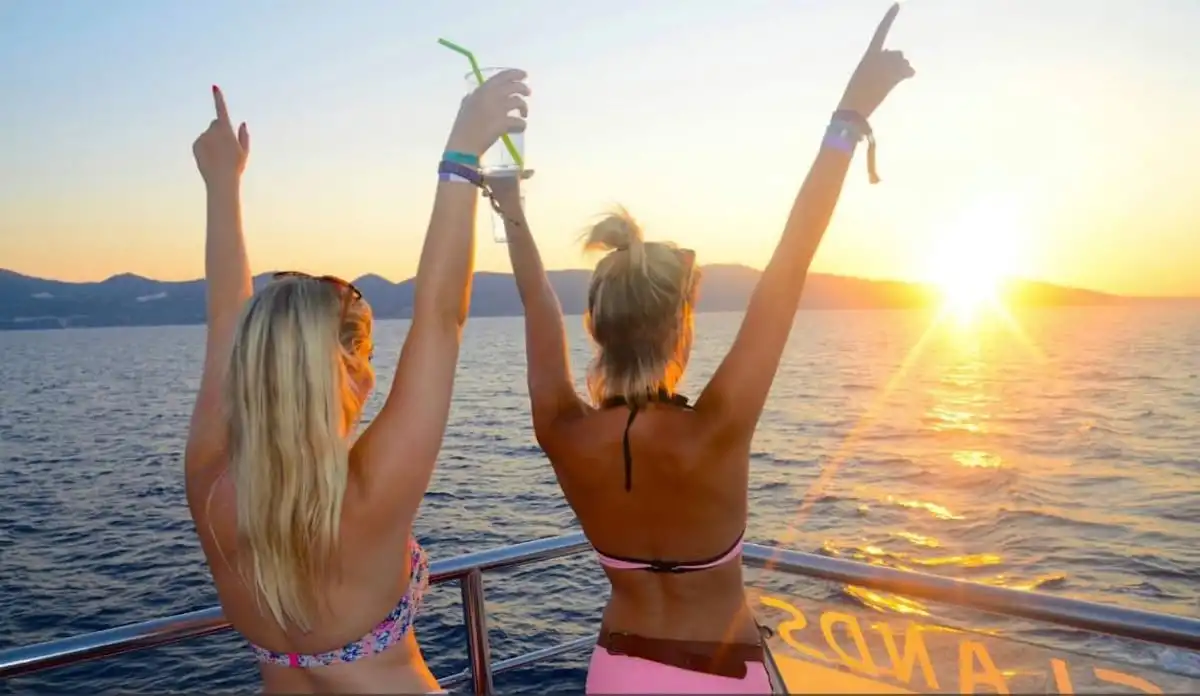 Due to it being inexpensive in nature, Malia is a great destination for the first lad's/girl's holiday. However, don't underestimate this resort. Malia has a well-deserved reputation for being a European party powerhouse of a holiday island. It has hosted some of the biggest names - Martin Garrix, Armin Van Burren, Afrojack, Nicky Romero, Hardwell, and Tiesto, which are just some of the artists that have descended onto this playground for adults! Join us here for your party holidays in Malia in 2023!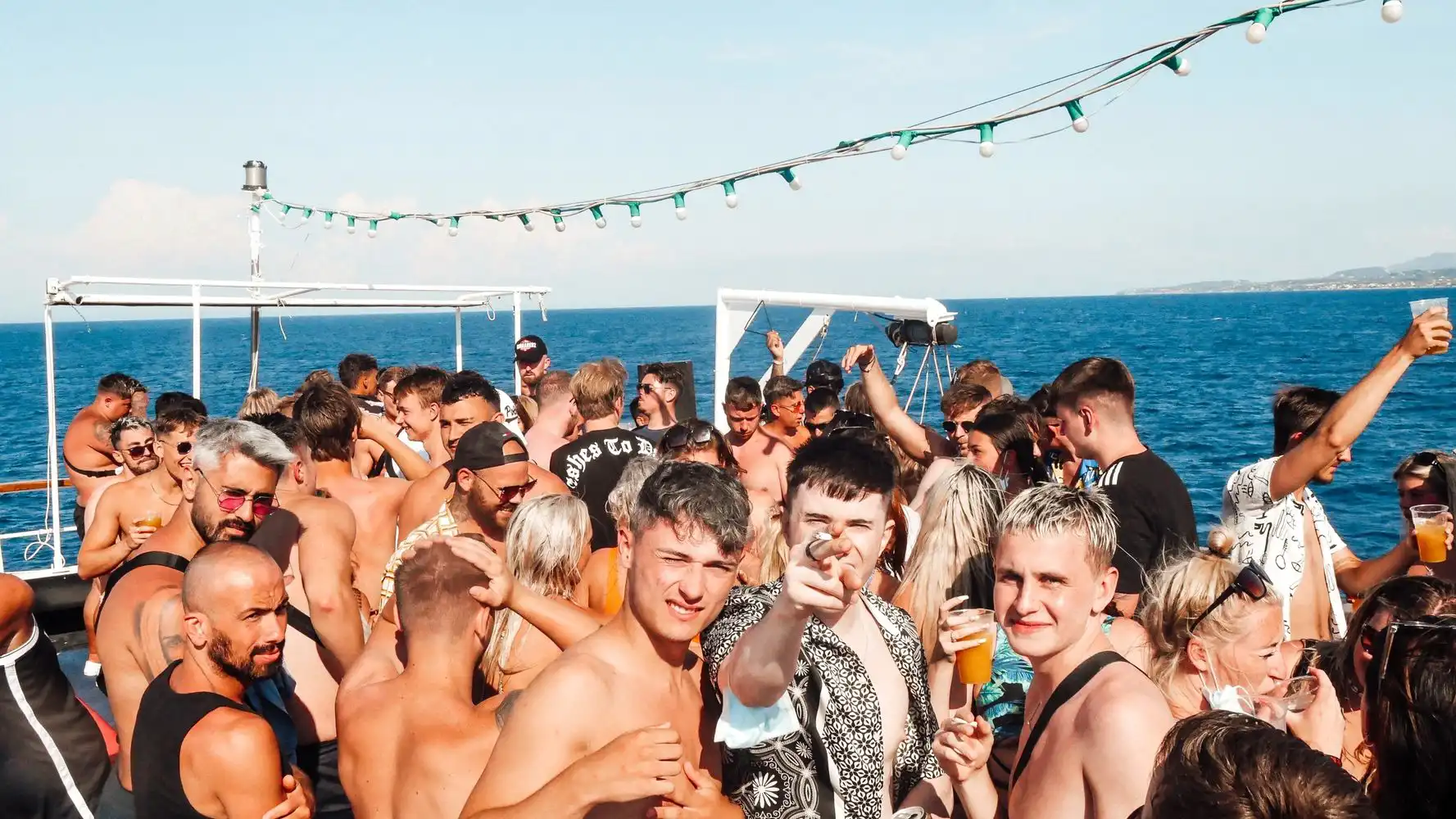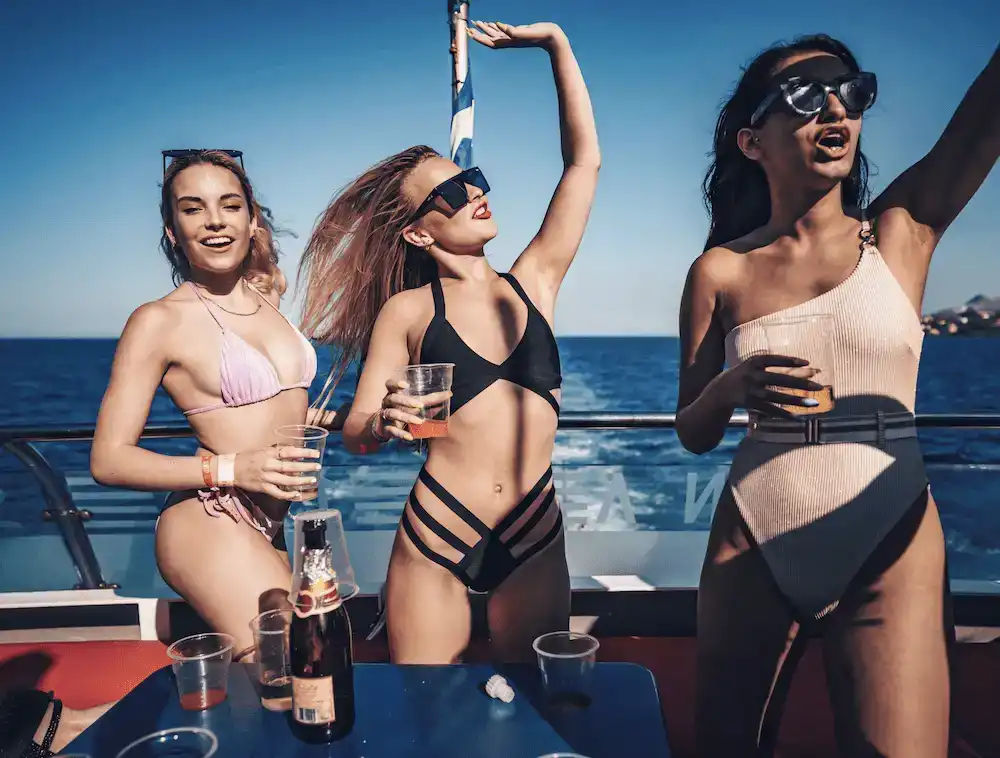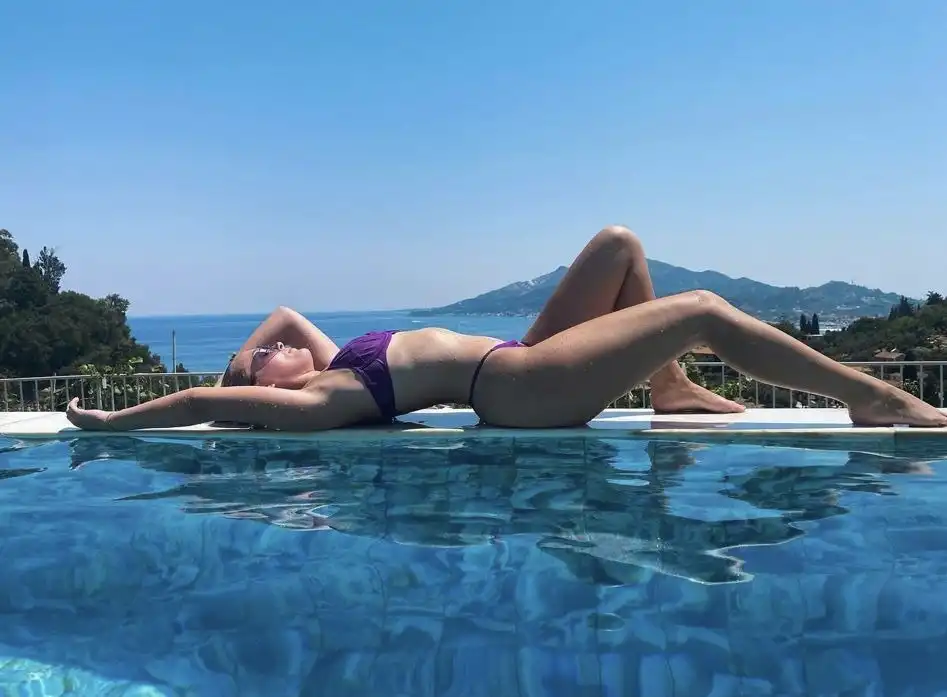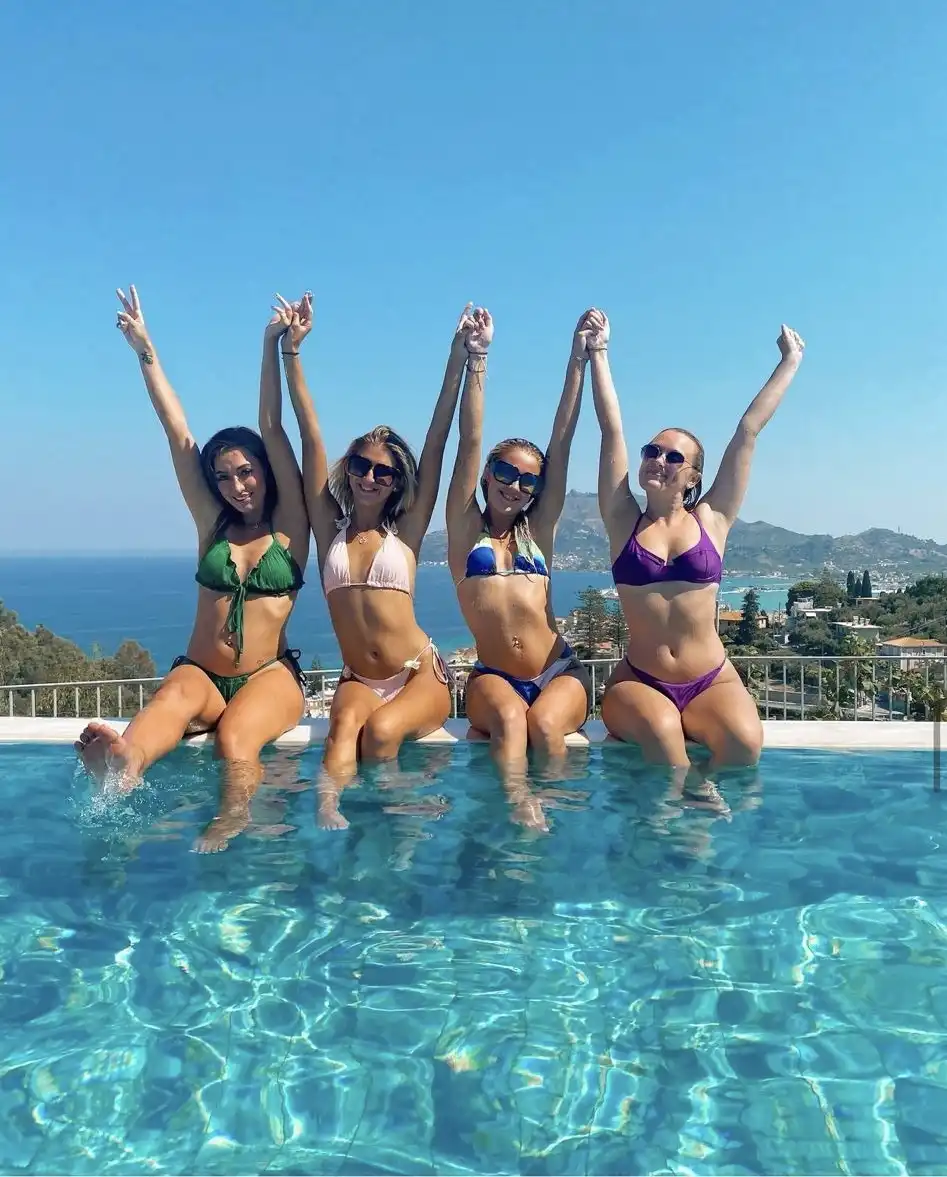 Malia's best
party hotel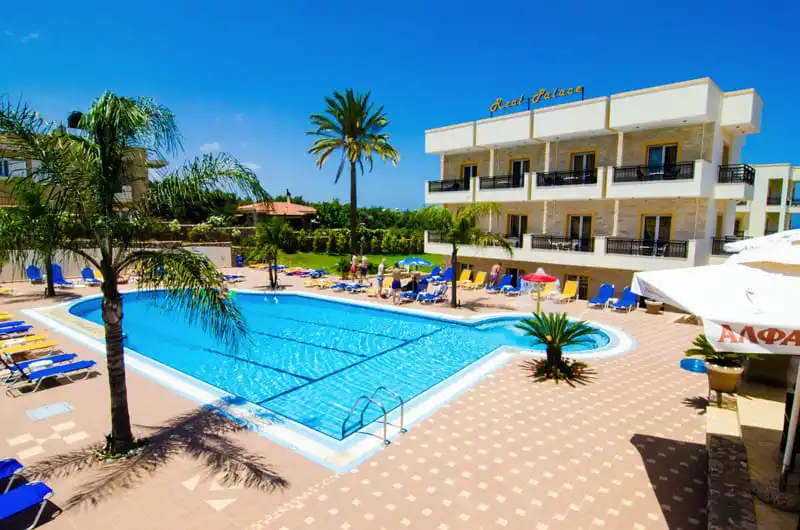 The Real Palace Hotel is the perfect getaway if you're looking to join us in Malia for your holiday this summer of 2023. The hotel has all the essential facilities; from a swimming pool, a jacuzzi, and a games room. Combined with an ideal location - you won't find anywhere better to stay for a week or so whilst enjoying everything that Malia has to offer!
Outside view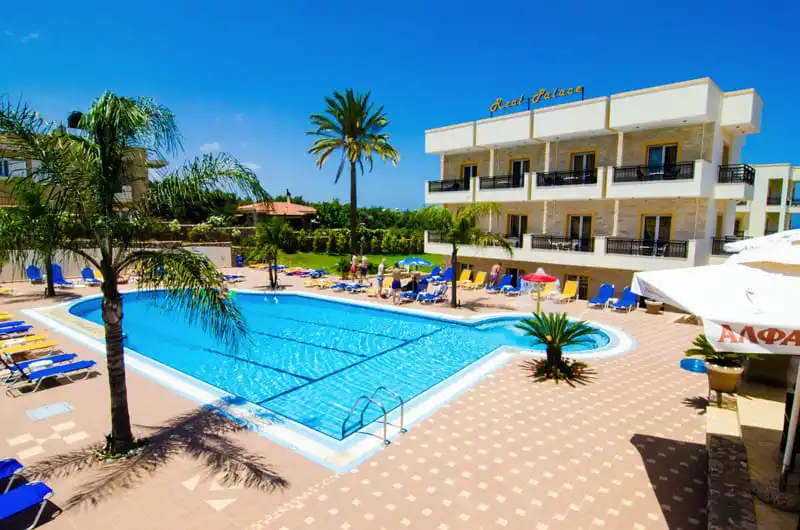 All rooms have spacious balconies; ideal for pre-drinks before hitting the famous Malia Strip! If you're looking for a great party hotel for your first girl's/lad's holiday – then look no further!
Inside view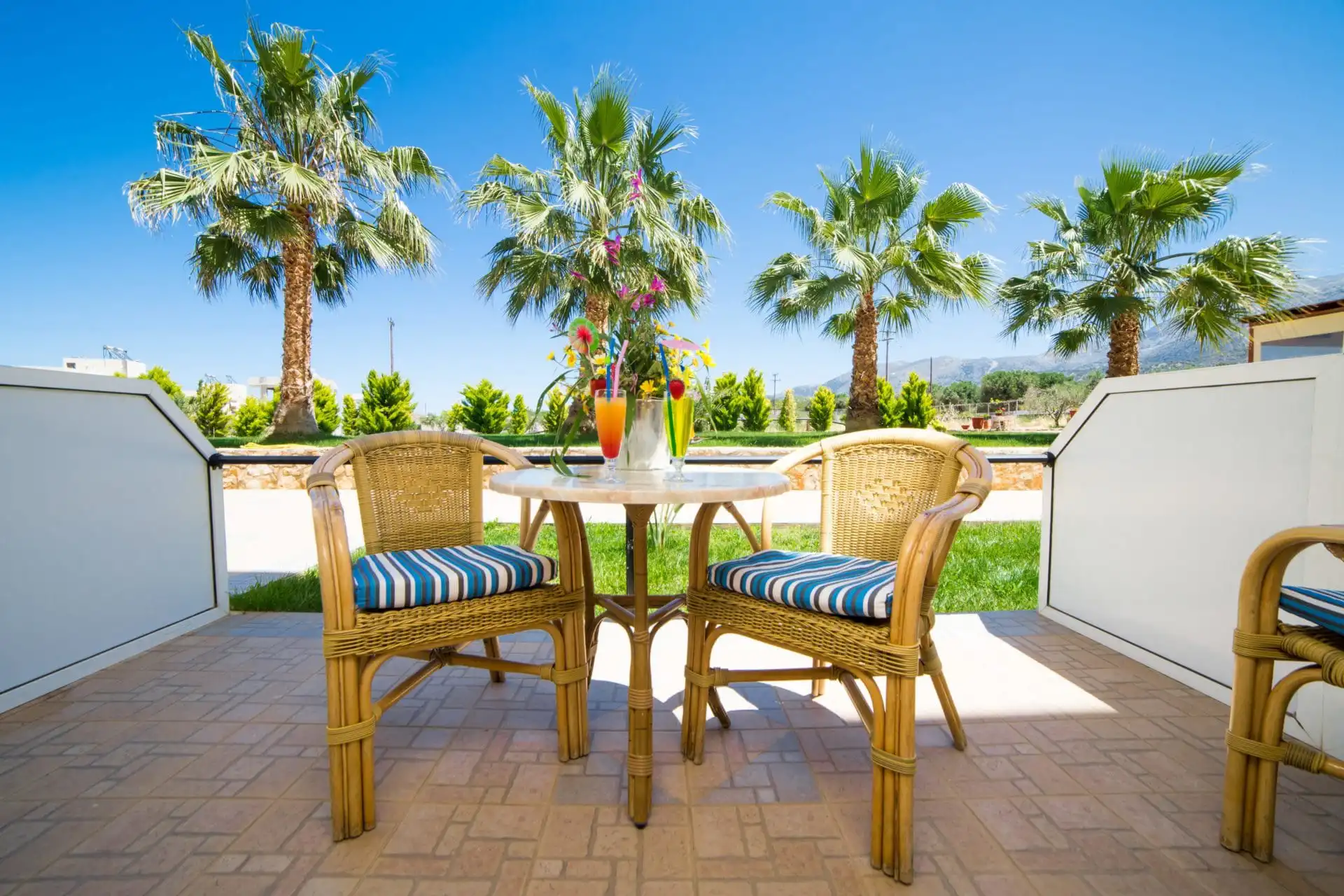 All rooms come furnished with air-conditioning, a kitchenette, WiFi and safety deposit boxes.
Location, location, location
Our Malia accommodation is located a short 7–8-minute drive from the beach and the famous Apollo Nightclub. Both the madness of the Malia nightlife and the tranquil of the Greek coastline are on your doorstep; meaning you have the best of both worlds whilst partying with us in Malia this summer 2023!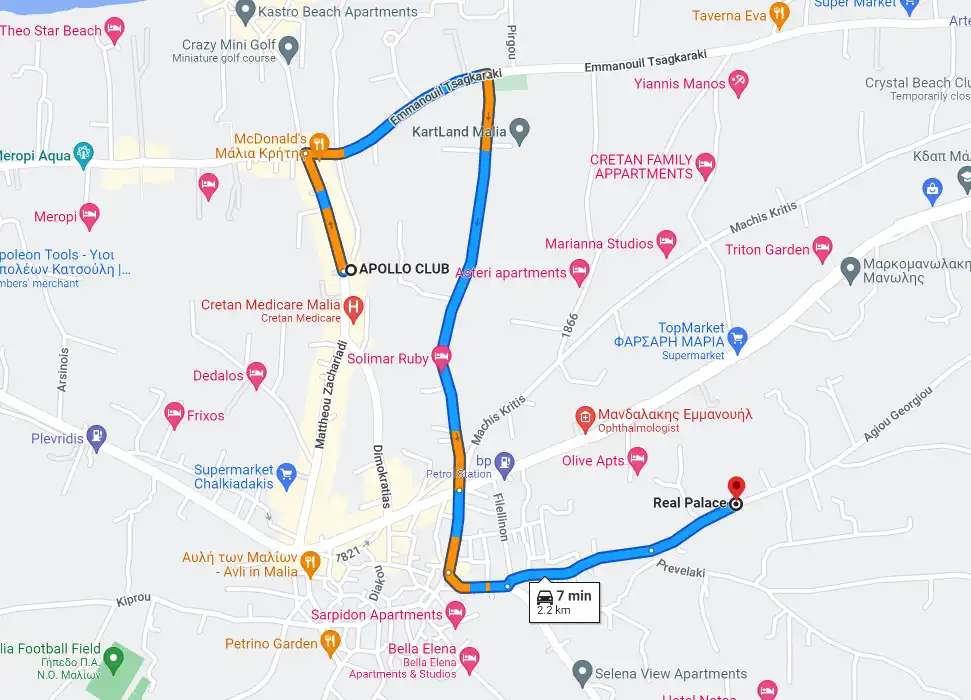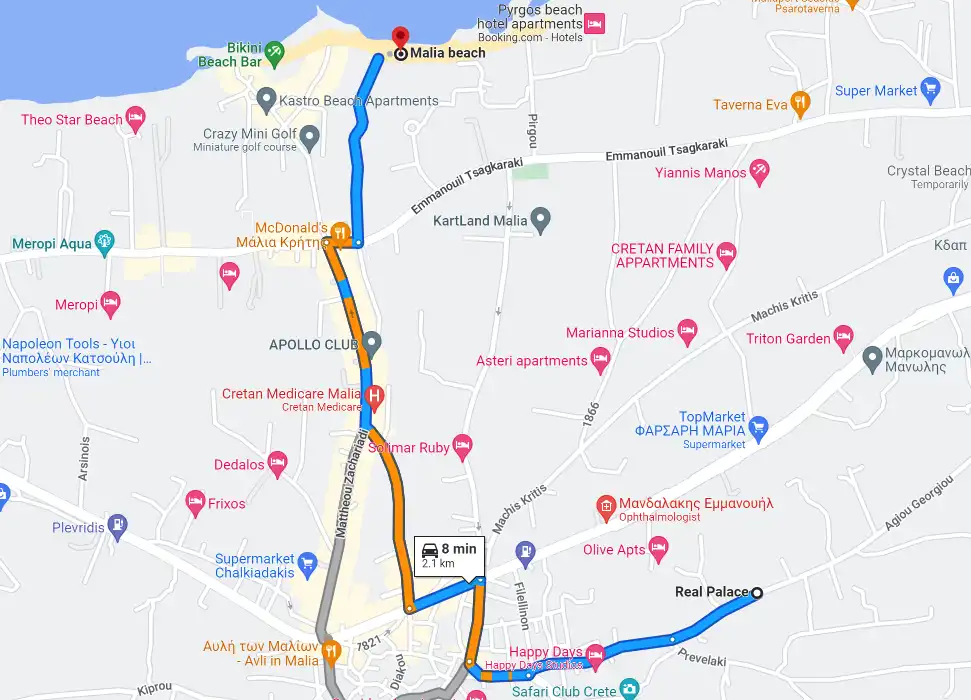 Nightlife & Events in
Malia
Events are definitely on everyone's list of priorities when planning your holiday to Malia. Here at PlayaWay we know that better than anyone. This is why we have partnered with the biggest and best events Malia has to offer.

By booking the events package in advance, not only will you benefit by saving loads on money, but also saving on time and hassle too. Let PlayaWay take the headache of trying organise all your friends so you can sit back enjoy your holiday.

Oh, and we forgot to mention, if you book both your accommodation and events package through us, you'll get the events package EVEN CHEAPER!
The official Malia Booze Cruise. Stop researching all the other boat parties, because this is the original, the biggest, and the best on the island! This event proves to be one of the most popular activities to do, and is the perfect way to kick-start your summer holiday! From the first minute to the last, the Malia Boat crew caters to your every need - just be warned, this is a voyage of endless alcohol and outrageous games!
Don't forget to bring your whites! This is a club experience like no other - thousands descend into the famous Apollo Nightclub for the ultimate night in Malia! Previous performers hitting the main stage include the likes of Nathan Dawe, Aitch, DMO, General Levy, and many, many more! This event is a guaranteed SELLOUT, so avoid disappointment by booking in advance with PlayaWay Abroad!
The notorious Sundance Pool Party offers everything you could want – amazing drinks deals, the hottest new tunes, and a pulsating high-energy atmosphere! The amazing DJs and MCs take control of the crowd's energy, creating an unbeatable pool vibe for you and your friends to enjoy during your summer holiday in 2023! Drink, splash, tan, and party at Malia's must-do pool party!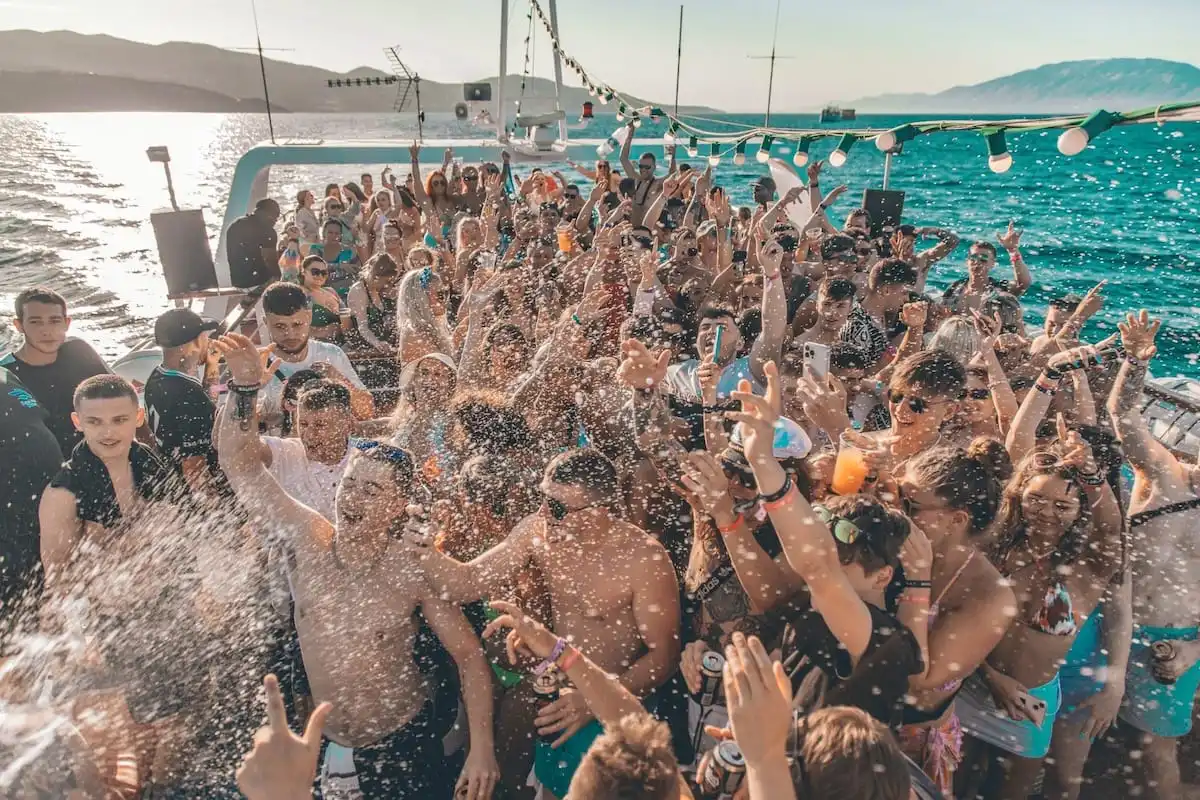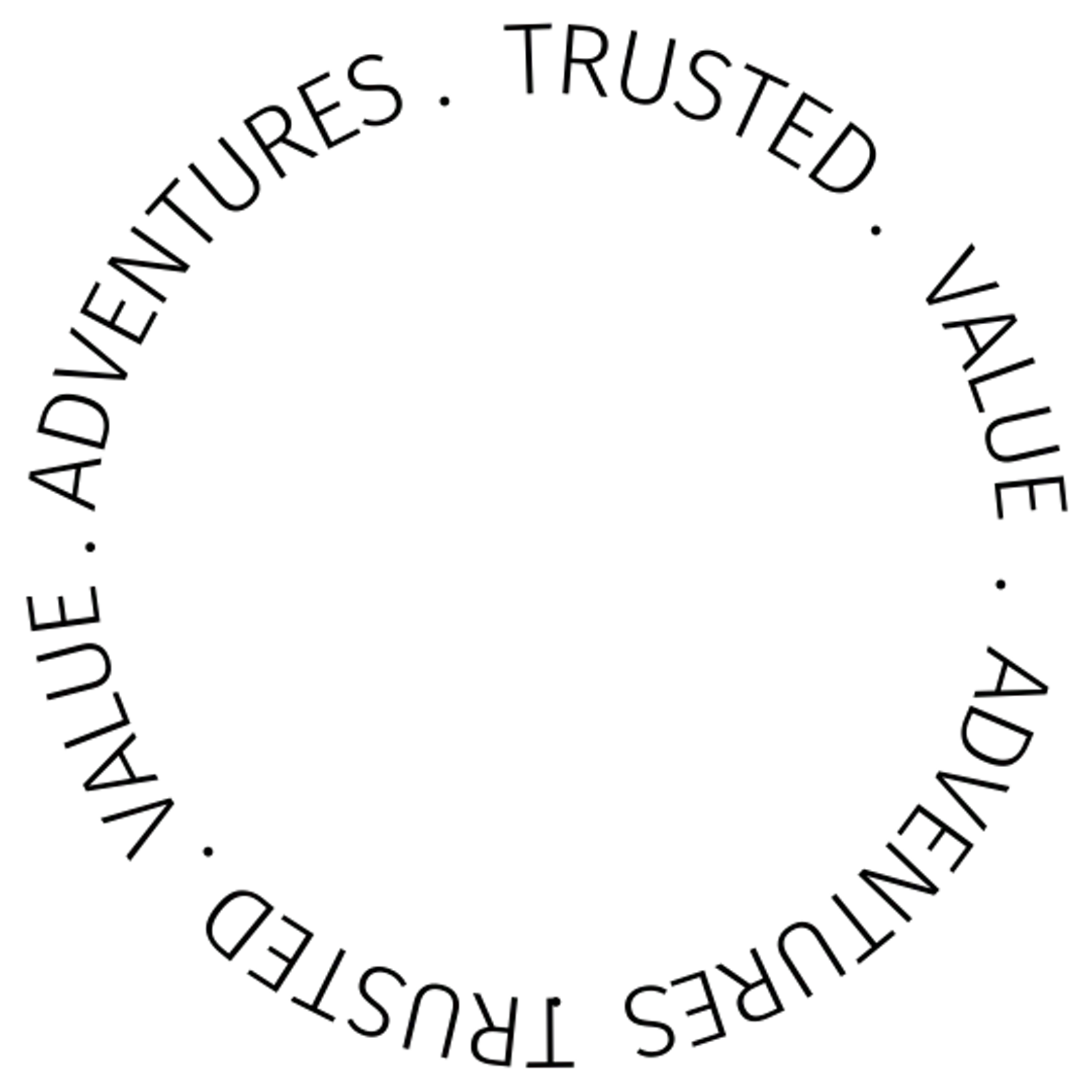 ENQUIRE NOW FOR SUMMER 2023!
Choose the option that describes you best.